New Altendorf WA8TE for Hallidays
News Article
9th August 2017
Hallidays 'Panel Out' the future with a New Altendorf WA8TE
R&J Machinery are very pleased to have just supplied Halliday's of Dorchester on Thames, Oxfordshire with a New Altendorf WA8TE sliding table panel saw.
Halliday's are a renowned manufacturer of bespoke hand crafted wooden paneling, 17th to 19th century antique furniture, hand carved mantelpieces and fireplace accessories and bespoke fitted bookcases and cabinetry.
Hence the emphasis for the saw was on Quality, at a competitive price, and the WA8TE hit the mark!
If you're looking for a new sliding table saw its worth checking out the Altendorf WA8TE or the Altendorf WA6, you may be surprised by the price!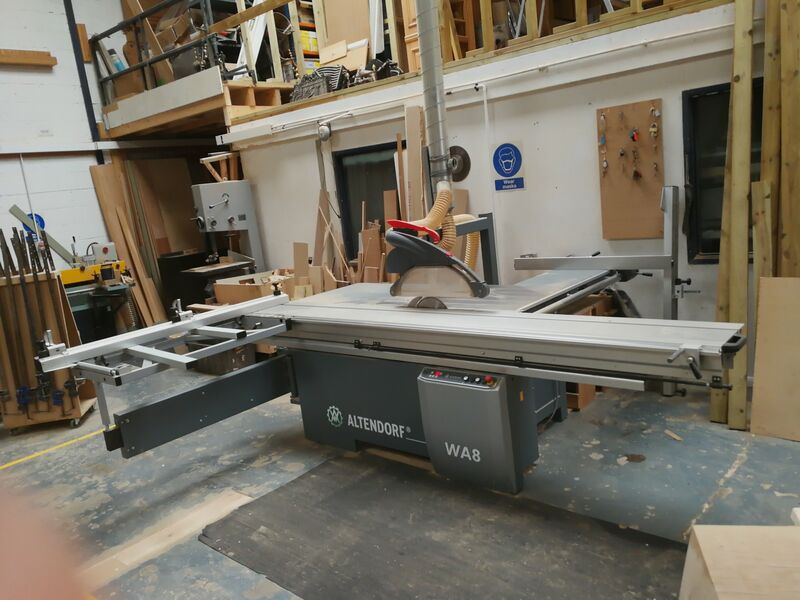 You may be interested in the following products available at R&J Machinery and mentioned in this news story: