R&J Machinery is keen to hear about your unwanted woodworking machines, be they redundant or surplus to requirements. We purchase the full spectrum of machines, from individual pieces of equipment right up to complete factories.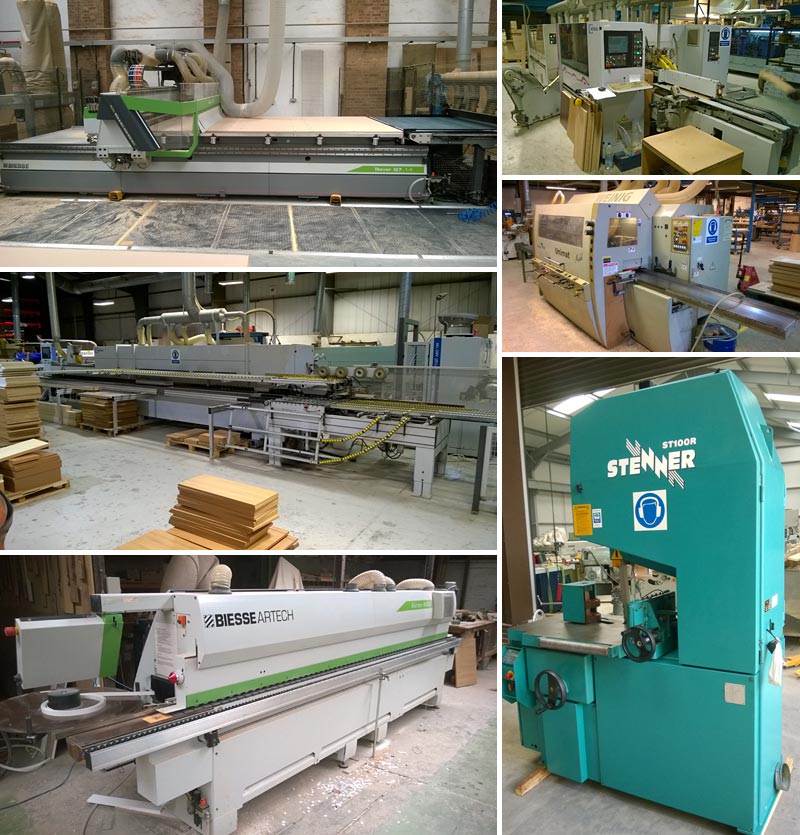 We are actively looking for panel saws, edgebanders, CNC routers, veneer presses, TigerStops and almost every other type of woodworking machine - from manufacturers such as Altendorf, Robland, HolzHer, SCM, Italpresse, Weinig, Biesse, Homag, IMA and Martin.
Call us on 01455 840224 to discuss your machine and receive a quick quote. Alternatively, please complete the form below and provide us with as much information as you can including some attached photographs - we will want to assess your machine's condition before agreeing on a price for it.
Please also keep us informed if you have a bulk selection of machines to sell to us, as we can often discount the purchase price based on volume. We will visit your location to view the machine(s) in person if that is preferable, anywhere in the UK and Ireland.
All communications to us of this nature are treated as strictly confidential. Call 01455 840224 to discuss your surplus machinery.
Machinery Valuation Request Form
Please complete the fields as fully as possible. Those marked with an asterix ( * ) must be completed.